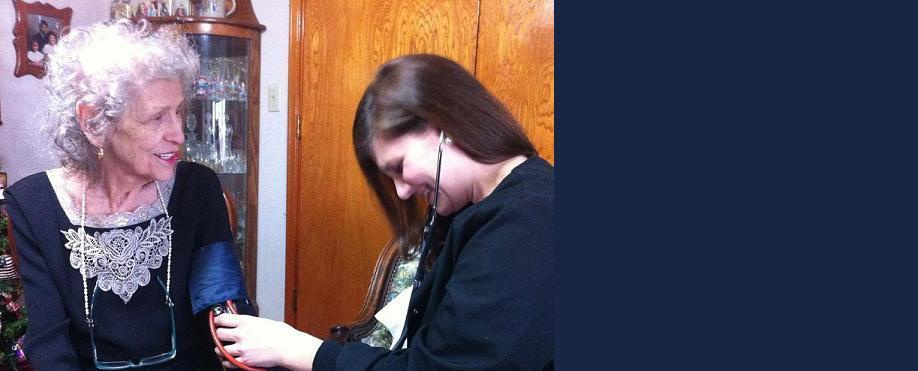 Home Health Care benefits to the patient and their families include:

Treatment in the comfort and security of the home.
Individual plan of care.
Freedom to choose and participate in their plan of care.
Personalized services by experienced Home Health care professionals, working toward the success of the patient's plan of treatment.

Testimonials

Gratitude

Thank you so much for all you did for us. You went the extra mile

Sharing
Thank you for sharing our sorrows - we appreciate so much all you've done for Dad and Mom.

Care

Thanks for the care you have our sister, it means so much to have nurses that are knowledgeable and really care.

Hospitality
I love my nurses and aides, they are so friendly..

Invaluable

I honestly don't know what I would do without you!

Priceless
Just knowing someone cares about me is priceless

Peace-of-Mind

We have peace-of-mind knowing our parents are being taken care of.

Med-Corp
Health Services

carenews

Med-Corp Health Services is an Oklahoma
owned and operated Corporation, serving the
in-home needs of all of Eastern Oklahoma.
Our home care agencies are Medicare certified
and licensed by the State of Oklahoma. We
provide a team of health care professionals with
years of combined experience to the homebound
patient on an intermittent basis.

In accordance with the patient's diagnosis and the physician's
orders for care, an individualized plan of care is established
with the patient and their family members. Under their
physician's supervision, patients receive quality medical
treatment from Skilled Nurses and Certified Home Health Aides.

Excel

You have no idea the comfort we feel, knowing that when we call...you will help us.

Skilled Nurses:

Post Operative Care
Cardiac Care
Diabetic Care
Restorative Care
Wound Care

Medication Teaching
Nutritional and Hydration Teaching
Disease Teaching

Education Services Include:

In-Home Therapy:

Physical Therapy
Occupational Therapy
Speech Therapy

Certified Home Health Aide:

Provide Personal Care
- Bathing
- Skin Care
- Dressing
Record vital signs
Assist with ADL's